Coming Soon
Co-op Market is a grocery store established by member-owners to serve the Fairbanks area. We will offer organic and whole foods, local food and other healthy products. The store will be located in part of the Foodland Building on Gaffney Road. Find out more.
What do you think?
Your Co-op wants to know. Take Survey
GM Needed!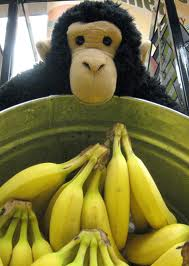 We're looking for a General Manager! Click here for more information.
Home ›
Contact Us
For a lifetime household membership in the Fairbanks Community Cooperative Market (Co-op Market), you can make your one-time capital investment of $200 (in one payment or by installments) via PayPal at http://www.fairbankscoop.org. To avoid the associated PayPal fees, you can also bring payment by our office (see below) or mail a check or money order to the Co-op Market at:
Fairbanks Community Cooperative Market
PO Box 72637
Fairbanks, AK 99707-2637
For more information about the Co-op Market, we invite you to …
Call us at (907) 457-1023.
Visit our office at 542 Fourth Avenue, Suite 100B Tuesday through Friday 1 to 5 p.m. (It's always good to call first!)
Check out the Co-op's web page at http://www.FairbanksCoop.org.
Read the blog here on WordPress at http://FairbanksCoop.wordpress.com.
Join our active Facebook group!
Sign up for the FCCM Newsletter here. To get up to speed, you can review the Newsletter archives here.
Email our board members at the addresses listed on the "Board of Directors" page.
Attend one of our meetings or the many events that we host and announce in our newsletter and website.
View our event calendar.
Email us at [email protected] and we will reply as soon as we can.
Thank you for your interest in the Fairbanks Community Cooperative Market!

---

E-News Archive
Community Partners
We offer this advertising opportunity to businesses who would like to assist Co-op Market in a mutually beneficial manner. Call 457-1023 to find out how you can participate.